Mortgage Adviser East Grinstead
It's a well known fact in society that getting advice on your mortgage is great value for money. We help you pick the best option for you and do a lot of the leg work with banks on your behalf. On top of all of that there's nothing like having an experienced head to explain the whole process from start to finish. In life, there's nothing scarier than the unknown. With a professional mortgage broker we work to make the unknown easily understandable.
To that extent I can speak about a first time buyer we helped here in East Grinstead achieve their first mortgage. A lovely house in Edinburgh Way that the client was over the moon with. Before even coming to us for consultation they were not even sure they could get a mortgage. After a full assessment of the clients financials we found a great package for them. But that was only the start of our advice process. After that we got all the documents necessary and submitted an application. There were some complications with solar panels that we were there to resolve along with an estate agent that wasn't particularly communicative. All throughout we were taking calls from the client and reassuring them as necessary. In the end they got the house and could not of been happier. We were happy as we assisted this buying but also took heaps of unnecessary stress off the client.
This is only one of the clients we have helped in the local area. But as you can see, getting whole of market advice is really invaluable at the end of the day. Yes there is a cost involved, but it's like anything in life, pay peanuts you get monkeys. Hiring a mortgage broker to fight your cause in your corner makes the world of difference. Even better when they're local enough to be able to see if you need to arrange a face to face meeting.
Pension Adviser East Grinstead
When later life approaches, most of us just can't wait to retire to a nice beach somewhere. But how exactly can this be made possible? Well, unless you come into a massive windfall of cash, it'll be by way of a pension. There is of course the government pension that is available to all so long as your national insurance contributions are up to scratch. But as it stands that sum of money is just about enough to live on, nothing more. If you want to be comfortable as comfortable financially in retirement as you were when working, there's only really one option, and it's not the government pension.
Seeking a pension advisor is really the only way to go about this. With whole of market consultancy you can look to set up a great private pot to build over the years. The earlier you start the better. One of the key benefits of this also being that you can crystalise 25% of the fund tax free as a lump sum.
Locally we have advised many clients on their private pension funds. Being based in East Grinstead is great for seeing clients face to face. In our experience it's best to go over this face to face as clients often have existing pension documents that need to be assessed. Our advisor has over thirty years experience in this industry which can only benefit you. Whether it be a meeting in your front room or in our home office, we are always happy to accommodate. Having clients in the local area also gives us a great understanding for budgets and goals. Given that we are so familiar with the costs of living in Sussex and the predicaments that clients get themselves into. Doing financial advice in this area for so long makes us more than qualified and worth the fee that we do charge for this service.
Insurance Adviser East Grinstead
Protection of the things one loves in life is important. I don't think I need to ram home that point, it's quite obvious. Your life and contributions financially are fragile and need to be insured. Whether that be your pay as a self employed person or the income of your family should you perish. The minimal cost of insuring these things is worth it a million times over compared to the financial heartache that you open yourself up to without insurance.
Over the years we have insured enough people in our local area of East Grinstead to see, unfortunately, people have to claim. And can I tell you something, the money does not make the pain go away. But I can tell you this, the suffering is amplified a thousand times. Seeing the heartache of loss is enough but if you add in financial burden it can be brutal. Saying that we had a local man who lived in Felbridge, a client of ours. He had a small life insurance policy and actually passed recently of a heart attack. This was a shock to his family and they would've been even worse off for it not of the policy. Purely because this client had credit card debts that would've passed on. Luckily they were insured and this covered that amount and left the family with a surplus to cover the funeral.
Without an insurance advisor on your side you can look to find the best package for your situation. Our consultation on this is also completely free of charge which clients appreciate. We look at the whole of the insurance marketplace and come up with a holistic plan to make sure you are covered at every turn. We want to make sure that there is no tragedy that can rock your family or yourself more than is necessary.
Investment Adviser East Grinstead
There's nothing better then making more money out of funds you already own. There are so many ways to do that in this world from stocks to property, land ownership and many more. It can be hard to know which is the best route to take. And above all which level of risk is present and what you are comfortable with. Here is where we come in. Our investment advisor can help you pick and choose where best to invest your funds for a return that you are happy with and a risk level that suits your profile.
Having tailored investment portfolios for our local clients for many years from our home office, we have ended up with a wealth of experience in our small family team. With clients from Forest Row, Ashurst Wood, Felbridge and all parts of town from the Queen Vic hospital all the way down to Coombe hill Road. Our investment advice has benefited greatly from this vast mix of clients from different backgrounds and income standings. It's assured that we are always on the ball and current with affairs.
Because of this it means we can advise you best when the need arises. Planning your investment is something that takes a lot of trust and faith. And with our vast levels of financial understanding we really are best placed to do this for you. As our office is local we can arrange a face to face meeting with our broker and go over the ins and outs with you. This way we assure no stone is left unturned and any concern or need you have is addressed there and then. You will also get a schedule of our fees for managing your fund. Why not start your journey to greater wealth today, with us.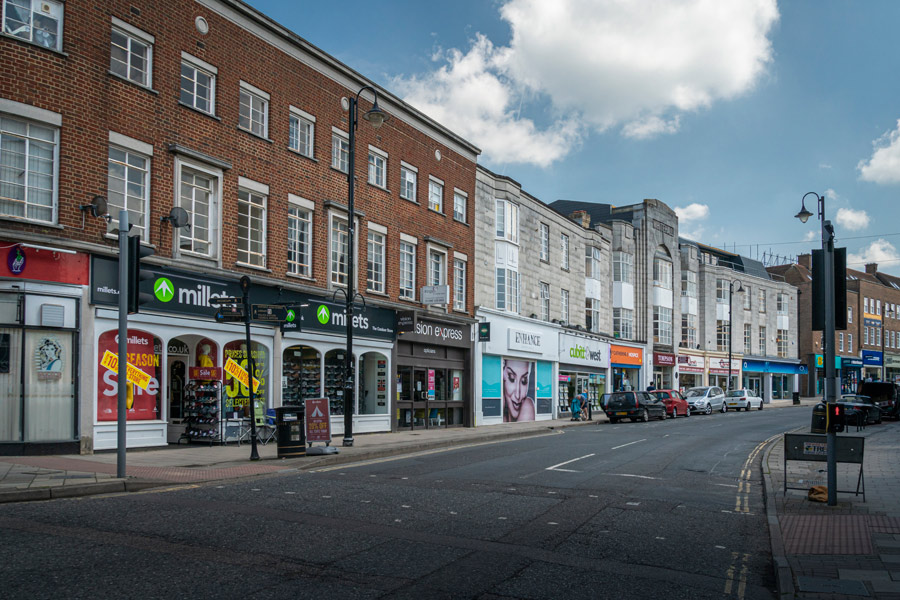 Why Us
Set up by Tony Hollom in 1983 True Advice Financial Services has been operating and advising for many years. In the last fifteen or so years the company has been based out of the home office in East Grinstead. With wife Sue and husband Tony running the family business from the start with Ashley later joining as a mortgage and insurance advisor in 2018.
Given the extensive amount of time that the business has been based in East Grinstead we've built a thoroughly loyal and extensive bank of repeat clients. From the Sunnyside area at the bottom of town all the way up to Felbridge at the end of the upper side we have arranged a myriad of mortgages for clients home purchases. Mortgage advice is not all we do though, we have consult clients on the full array of financial services.
Many of our customers are based in and around East Grinstead and we are proud to remain very locally focused. This even stretches to the point of us spanning generations of families when it comes to our services. It's a very wholesome thing when you can help one family and see the advice appreciated throughout generations. With us having this base and being relevant in the community for so long it's something we often witness. It really adds that extra level of satisfaction to all the consulting work we do around the area.